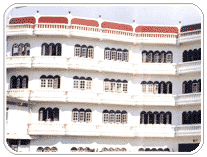 The company has been established since 1979 with a registered capital of
12 million baht.

We are Thailand's largest grower, manufacturer, and exporter of ladies, men,
and children's knitwear to Europe, U.S.A, Canada and the rest of the world.
We are constantly creating new designs and improving on our existing technology
to meet our customers' satisfaction.





Only top quality yarn and accessories are used in the production of our garments.


Garments are strictly inspected and guaranteed to meet customer satisfaction.
Our standards are enforced by our very stringent QC's staff.


We pride ourselves with 'On time delivery'





We only sell quality garments, with short lead time, and reliable service, at a
competitive price.


Documentary transactions are processed quickly by the experienced staff